Welcome to Our Practice
Top Dentists in Hawaii since 2009
As a leading dental care practice in Honolulu, HI, we understand the importance of good dental hygiene and oral care and are committed to providing you the best care in a calm, pleasant environment.
From common problems to gum disease, we provide an array of dental services to meet your needs all in one convenient location.
Virtual Tour Click Here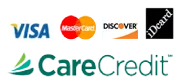 ---
Aloha to my Patients
A note about Covid and beyond...
WE ARE HERE FOR YOU! We remained open during the early days of the Covid 19 Pandemic and have remained here to serve and support you. We worked hard to ensure our team continued to provide uninterrupted, dependable service. We are of course concerned about the COVID 19 virus and what this means for our community, our families, our friends and our patients. We are acutely aware and sympathetic to the circumstances of those impacted. We comply with all mandated guidelines and continue to offer you hand sanitizer at the door and pre op peroxyl mouth rinses as well. We continue to maintain the highest standards in hygiene and sterilization. This has not changed. Please inform us if you feel unwell and we will be happy to assist you in rescheduling your appointment. Please do your best to stay healthy, don't forget the mouth is the gateway to the body and good oral hygiene and oral conditions are a crucial piece of the wellness puzzle. Please stay hydrated, wash your hands and we look forward to seeing you at your next visit.
Mahalo